I knew someone would eventually choose the topic of favourite film for the "
This is...
" meme and the day has come. "What's your favourite film?" is one of my lease favourite questions because I don't have a simple answer. I have watched what seems like a million movies in my lifetime and I can't seem to choose a favourite.
Since
Hokey
has taken the time to pick the topic for the week I'm going to try my best to narrow down my list of loved flicks.

Fav Musical
This one is easy. Some of you may remember my
post
about the best movie musical ever: Across the Universe. It is by far the best when it comes to musicals. No point in arguing with me because I'm right and anyone who disagrees is wrong with a capital W. If you haven't seen it be sure to rent it and be prepared to fall madly in love with Jim Sturgess.
Hot hot hot!
The story is good, the soundtrack is phenomenal (Beatles all through but sounding better than the originals thanks to these amazing performers) and well, Jim Sturgess.
Horror
I LOVE scary movies. I've loved them since I was a kid. More often than not my evenings filled with scary movies would be followed up by even scarier nightmares. My parents were saints, they would always come in and comfort the maniac child although I'm certain there were many times when they were tempted to smother me with my pillow considering the nightmares were self-inflicted. The nightmares were awful but they were the result of something wonderful: horror flicks.
Choosing one favourite horror movie is not easy so I've narrowed it down to two:
The Exorcist
Poltergeist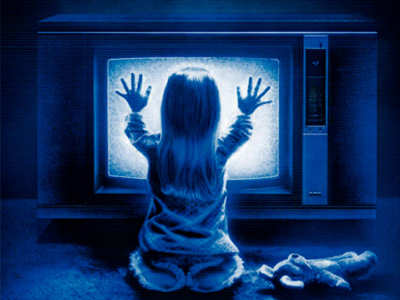 I loved the Poltergeist movies when I was a kid, they freaked me out like you wouldn't believe and the clown with the moving head at the end of either the 2nd or 3rd movie caused me to rip the hanging clown on a swing from my bedroom ceiling and worsened my already evident
clown issues
.
Comedies

Old School is in my top ten for sure
And of course the classic: Ferris Bueller's Day Off
Best Raindy Day Movie

My mom's favourite movie is definitely one of mine too so I can't end this post without including The Goonies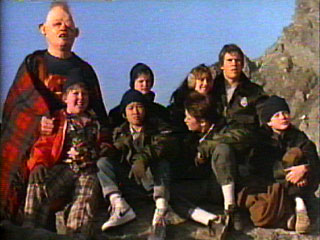 I could go on and on but that's enough for today. What are YOUR favourite movies?